News
$1500 donated to our chosen Aboriginal organisation - The Indigenous Literacy Foundation
Mulapa is very pleased to announce that we handed over a cheque to the ILF this week. The cheque for $1500, is half our targetted amount for this year. The staff at ILF work hard to bring quality reading materials to children in remote communities. ILF recognises that reading contributes to children's willingness and ability to love to learn.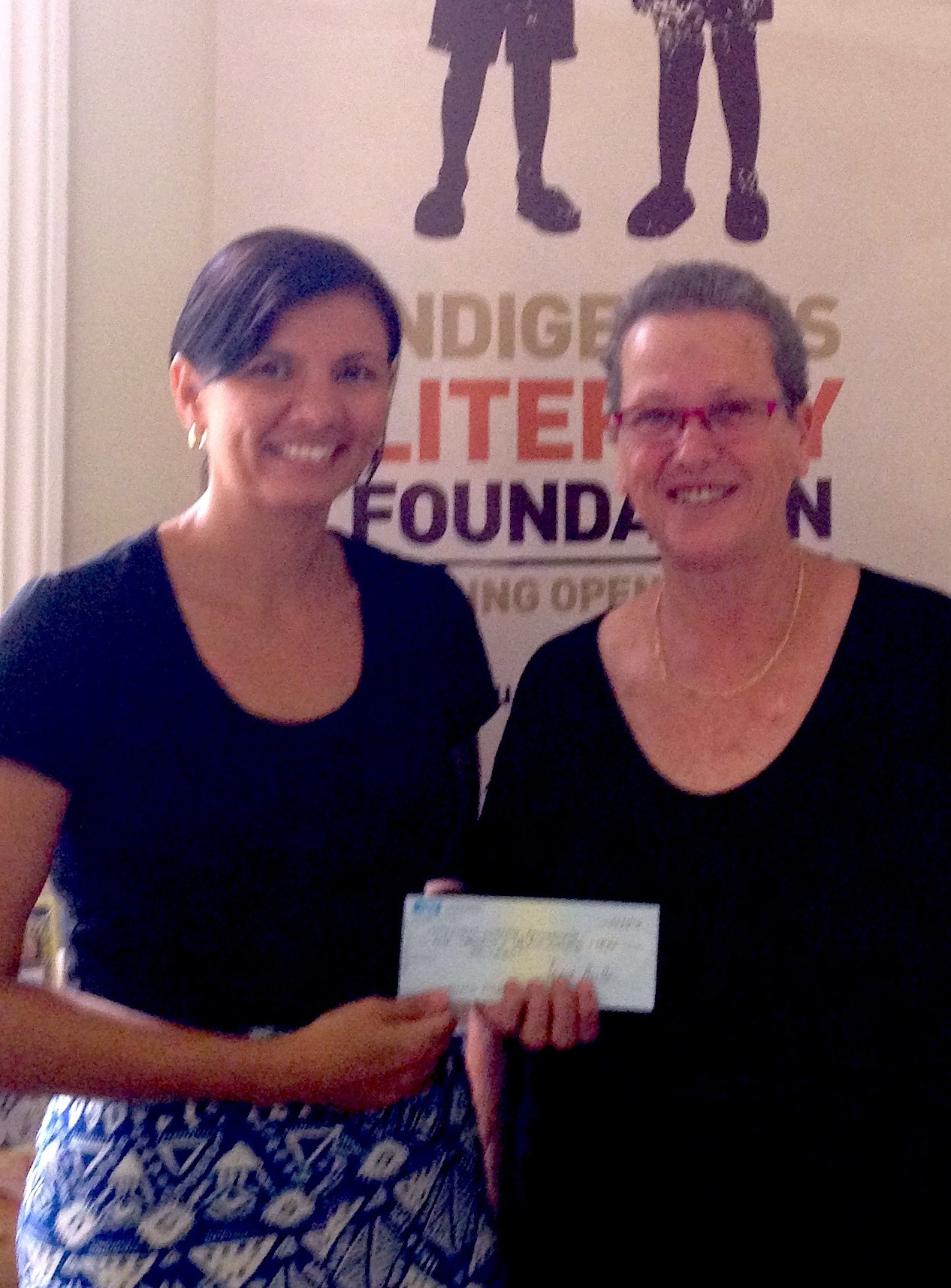 Tina Raye Program Manager for the ILF accepting the cheque from Judi Muller Mulapa's owner
Each year when Judi returns from her time in Alice Springs she holds an art sale. This is usually in early November - just in time for Christmas shopping. Not only do we have paintings, but we also have a selection of ethically sourced giftware. If you would like an invitation to our annual sale send Judi an email asking to be added to our data base.
Each year, profits from this sale are donated to a different Aboriginal organisation. Some of the organisations we have donated to are:
Purple House in Alice Springs
Tangenyere Womens Anti Violence Program
A literacy program in Hermansberg
I have just returned from a trip to Alice and Yuendemu. I spent several days working as a volunteer at Warlukurlangu Arts in Yuendemu. The trip from Alice was the start of the adventure with a flat tyre along the way. It has been a long time since I changed a tyre but between the three of us in the car we managed!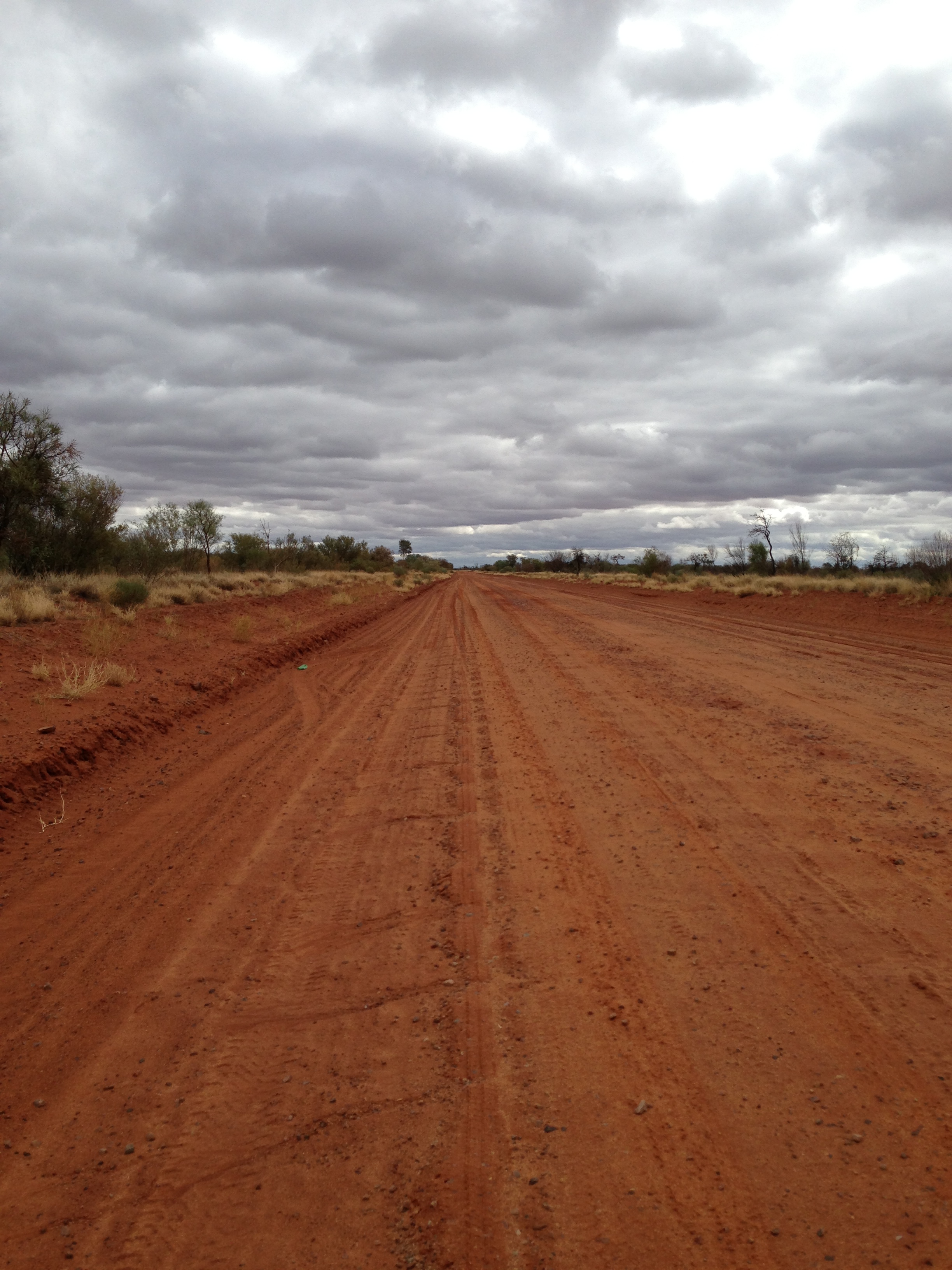 The road to Yuendemu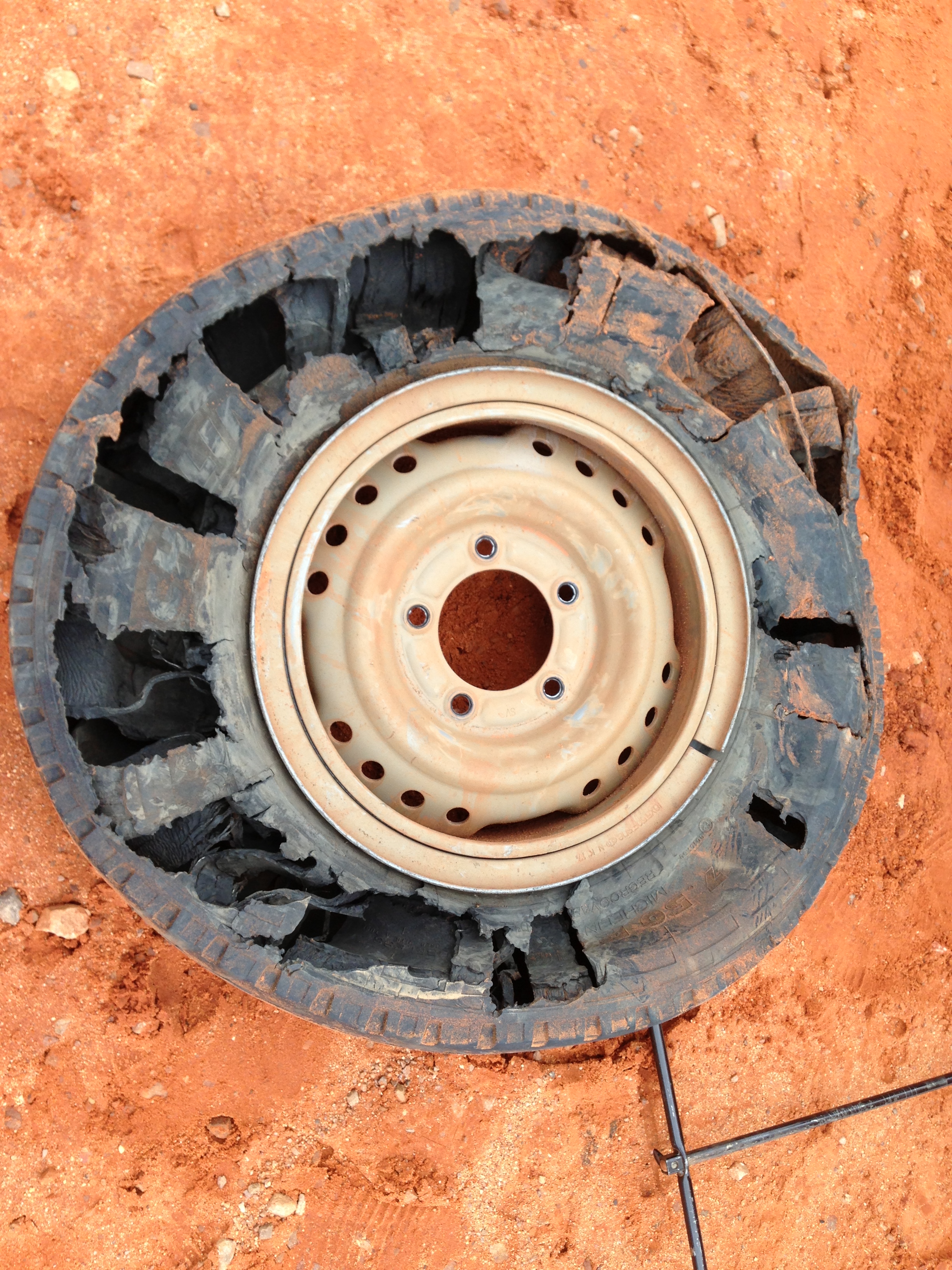 This is what a flat tyre looks like when driving these roads
What a privilege to be able to watch such high profile artists like Dorothy Napangardi and Judy Watson Napangardi painting. Every day as I watched up to 18 artists paint, I saw the magic of colours and textures becoming beautiful paintings.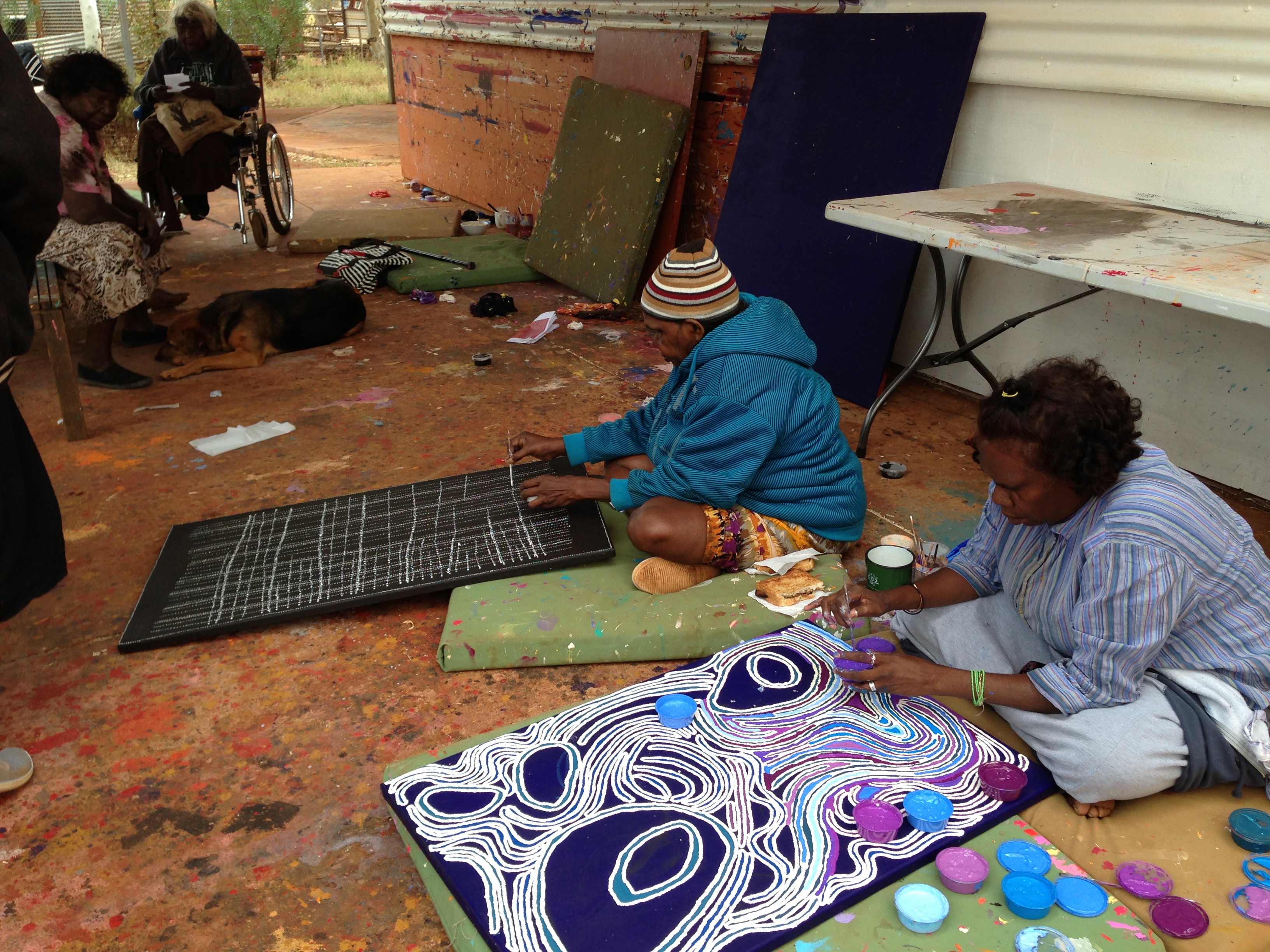 Dorothy Napangardi finishing her Minna Minna Dreaming (black and white painting. Mulapa has that painting for sale at $6500 - stretched!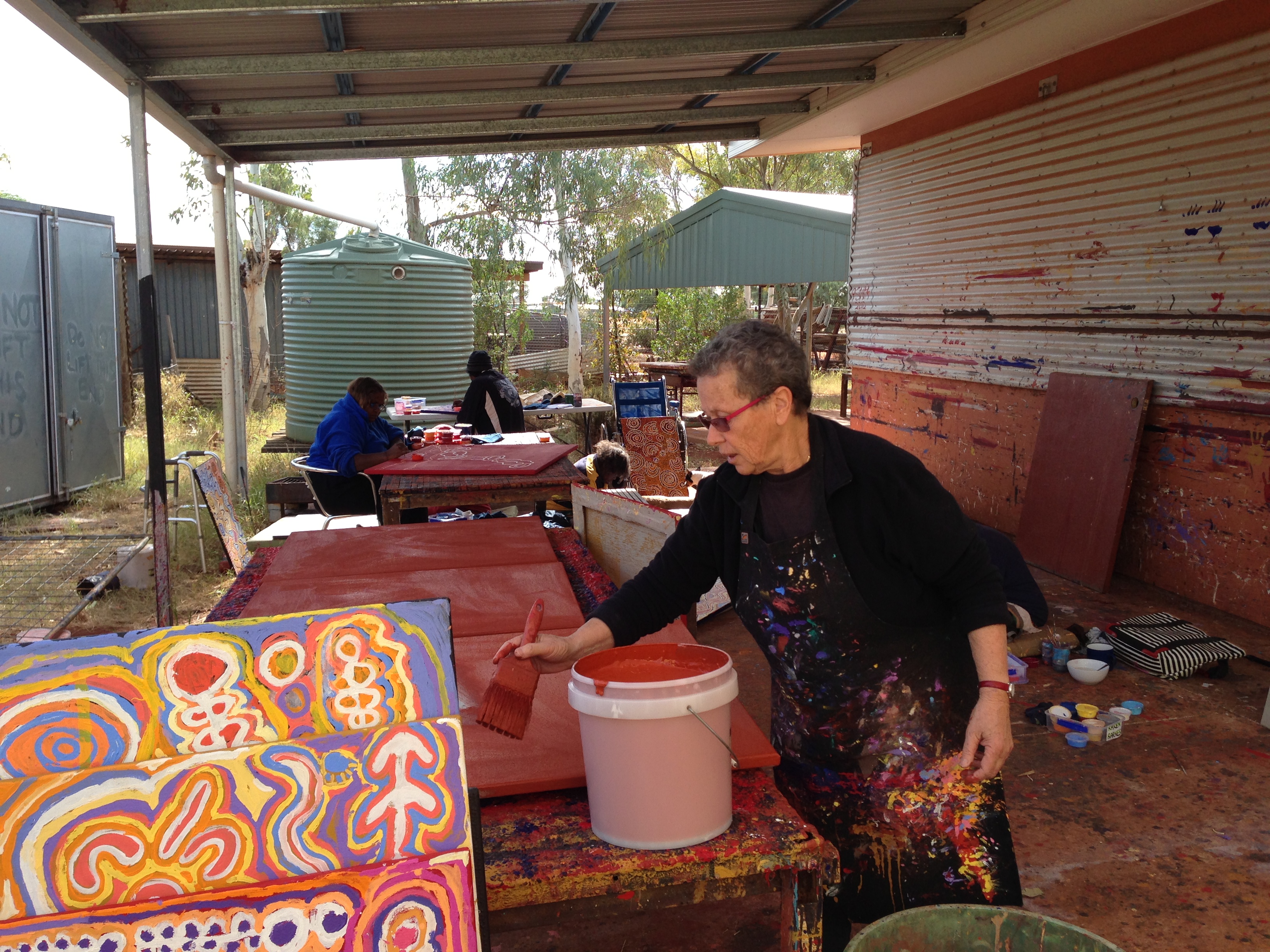 Every day there were different jobs to do such as priming the canvases ready for the artists to use.
Every day there was tea, cereal, porridge and toasties to make for the artists breakfast and lunch. Never a dull moment! Great fun! I'm going back next year again - for longer!